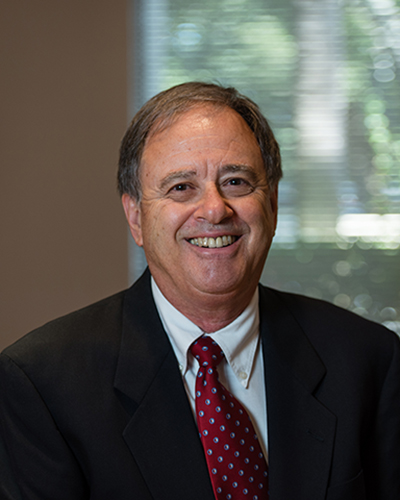 Mr. Jontz provides clients high-quality legal service with a healthy dose of common sense and at a cost-effective price point. He strives to find resolutions that make good business sense for clients, rather than encumbering them in protracted litigation.
His legal practice centers around commercial litigation, banking, bankruptcy, and creditors' rights issues, and he has significant experience in litigation involving financial institutions, contracts, real estate, and construction disputes, as well as litigation involving petroleum marketing, trademark, franchise, employment and non-compete agreements. His legal expertise extends to insolvency matters and financial reorganizations, including workouts and bankruptcy.  He represented parties in cases before the Florida Supreme Court, which established the unconstitutionality of a portion of Florida's distress for rent statute and the constitutionality of the state's replevin statute.  Mr. Jontz was trial counsel in the first jury trial conducted in the bankruptcy courts of the United States and was deeply involved in efforts to assist financial institutions as they worked through massive loan defaults in Florida during the Great Recession. In addition to Florida, he has been admitted to practice law in Iowa and Ohio.
Mr. Jontz was a law clerk for United States District Judge Charles R. Scott in the Middle District of Florida, and for Fifth Circuit Court of Appeals Judge Bryan Simpson after law school. Following his clerkships, he served as an Assistant United States Attorney in the Middle District of Florida, prosecuting criminal and civil cases on behalf of the United States Government.
Mr. Jontz has served on numerous commercial litigation and bankruptcy-related committees with the American Bar Association, the Florida Bar, and the Orange County Bar Association. He has lectured and written on the areas of bankruptcy and commercial litigation for the Florida Bar and the Orange County Bar Association, and he was selected as a "best attorney" in bankruptcy law in Florida by The Best Attorneys Network.
He has an extensive record of community service and has served as an officer of the Drake University National Alumni Association and the University of Iowa National Alumni Association, and he is a former member of the Tau Kappa Epsilon National Social Fraternity Judicial Committee. Mr. Jontz is serving his second term as a Florida Governor-appointed member of the Statewide Nominating Commission.
EDUCATION
University of Iowa, Juris Doctor, with distinction, 1969
Drake University, Bachelor of Arts, 1966
COURTS OF PRACTICE
Florida State Courts
U. S. District Court, Middle District of Florida
U. S. Court of Appeals, Eleventh Circuit
PROFESSIONAL ACTIVITIES
Past Chair, Code Enforcement Board of the City of Maitland
Past Chair, Board of Adjustment of the City of Winter Park
Past Member and President, Board of Trustees of the Winter Park Public Library
Past Member, Board of Directors of The Iowa Law School Foundation
RATINGS & CERTIFICATIONS
AV – Preeminent Rated by Martindale-Hubbell